Pyramids by Erickson Aesthetics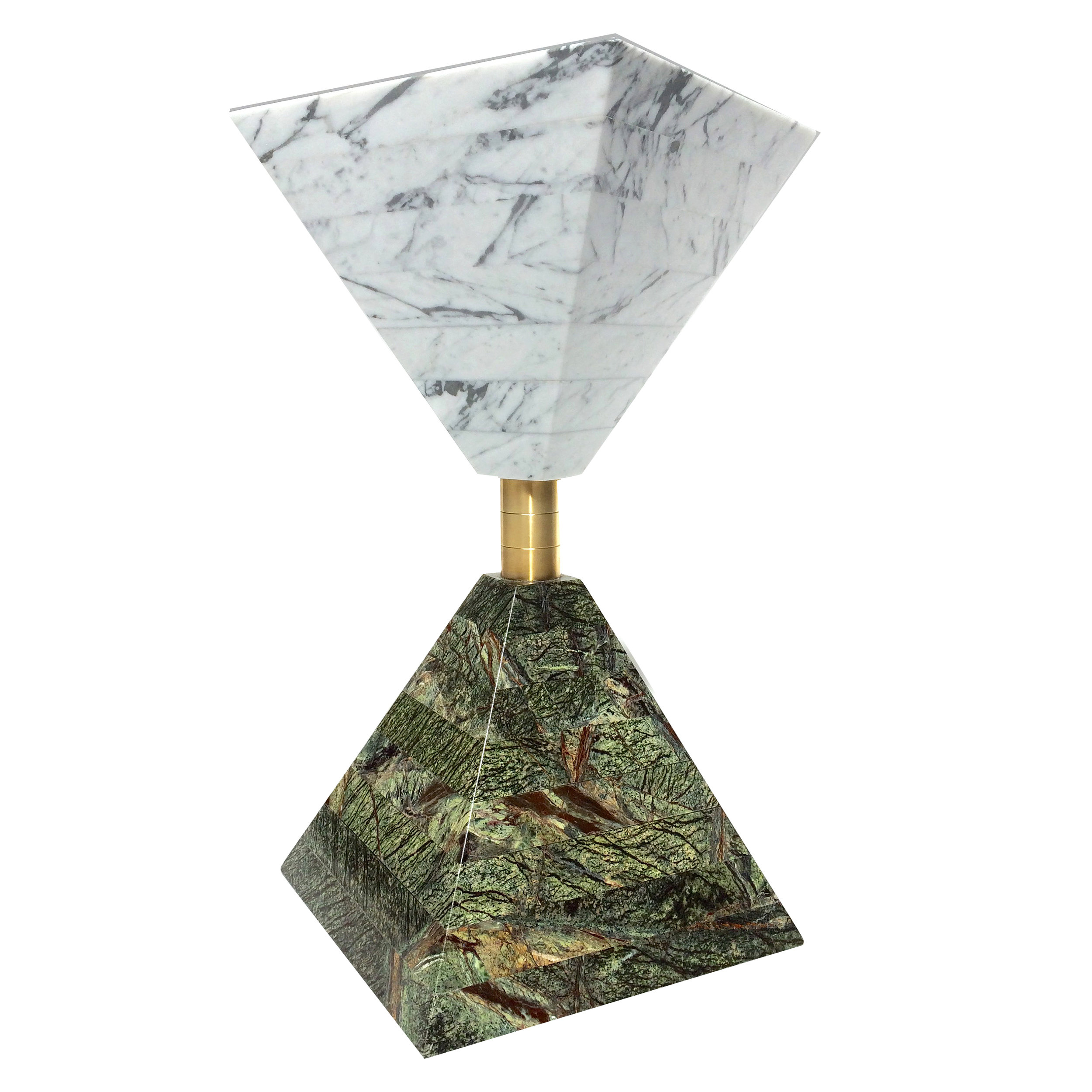 Pyramids by Erickson Aesthetics
Developed by happenstance, the Pyramid series simply combines two of the brand's cocktail table bases, with one flipped upside down. "I had two of the marble bases laying around in the studio and one day I decided to play around with them to see if there was a way to balance these heavy pieces of stone on top of each other," says designer Ben Erickson of Erickson Aesthetics. Tripling the size of the marble, which is collected from a local yard, Erickson connects the two volumes with a custom piece of polished brass hardware.
Dimensions:
Small: 10"W x 10"D x 18"H
Large: 15"W x 15"D x 18"H
Material: Statuary Marble, Green Bamboo Granite, Brass
Lead Time: 8 to 10 weeks
Customization available, please inquire at info@thescopenyc.com.